Good evening Ninjas,
How was your week? Mine was a little hectic but fun so that was good. Tomorrow is Free Comic Book Day, are there any places around you participating?
Tonight's manicure is two coats of Sally Hansen Firefly. This polish was actually much more multichromatic in person and these pictures don't do it any justice. While wearing it, I was able to see gold, orange, pink, green, and the occasional blue flash on my nails.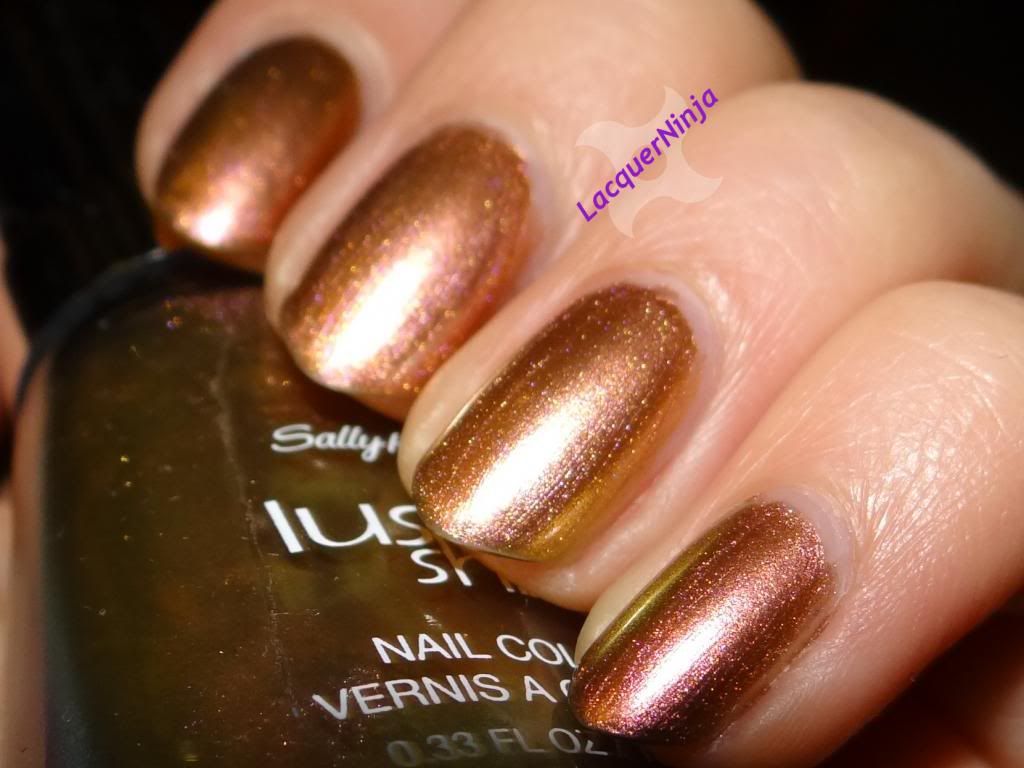 Orange, some pink flash on the pinky.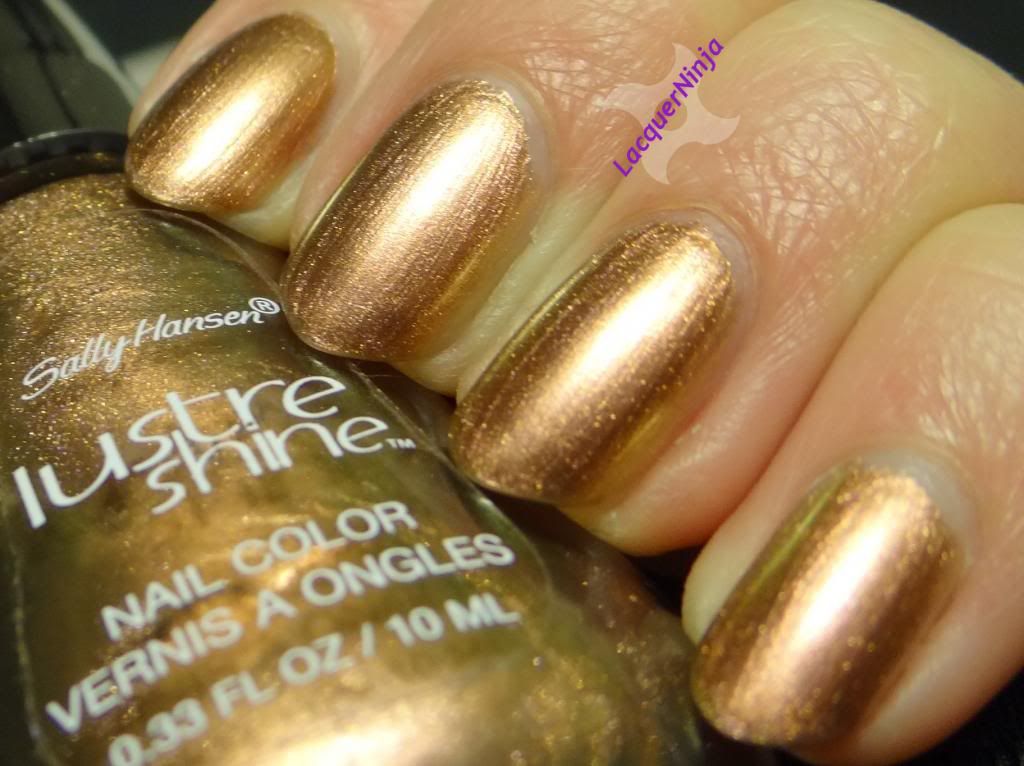 Gold with slight green tinting around edges.