Hello Ninjas!
This week seems to be particularly heavy on the flakies. I'm not entirely sure why that is, I guess all the polishes I recently acquired from Cult Nails have flakies in them. That's ok, that's why I chose them!
Today's manicure is a really pretty purple combination. I used two coats of Zoya Monica as a base for one medium coat of Cult Nails Seduction. Seduction is a sheer purple jelly base with blue and iridescent orange/green/red flakies suspended throughout. I really liked this combination and it was surprisingly easy to apply the two together. I was worried that the number of coats might cause bubbling but when I used Wicked Fast to top it off, the whole manicure dried wonderfully!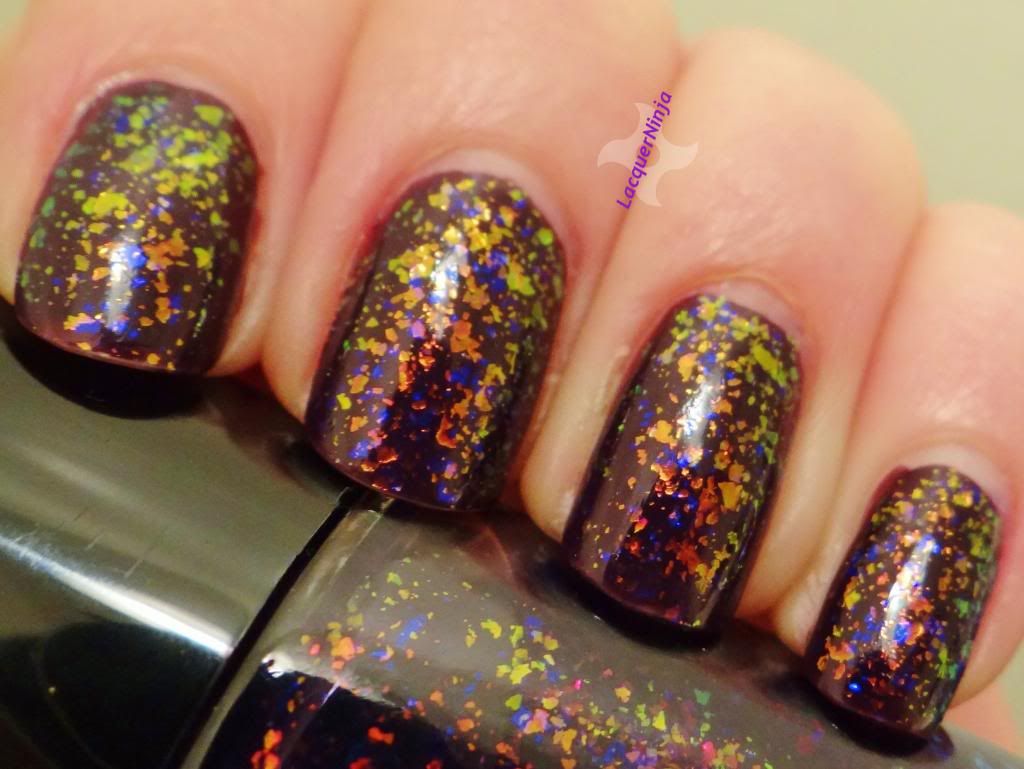 Monica provided by the Zoya PR team for honest review.