Hello Ninjas!
I'm happy to see the world didn't end yesterday, aren't you? I went to an End of the World party as one of the Four Horsemen of the Apocalypse, I got to be Famine! It was fun, I got pretty creative with part of my costume too. On to the Manicure!
Today's manicure is another one of the really easy layering manicures I've done with a Pure Ice polish. This is one coat of Pure Ice Rio over two coats of
Zoya Toni
from their Fall 2012 Designer Collection. Rio is a really neat bright magenta jelly polish with duochrome glass flecks that flash blue and purple. This was an eye catching combination and a nice pop of color in the fall/winter months.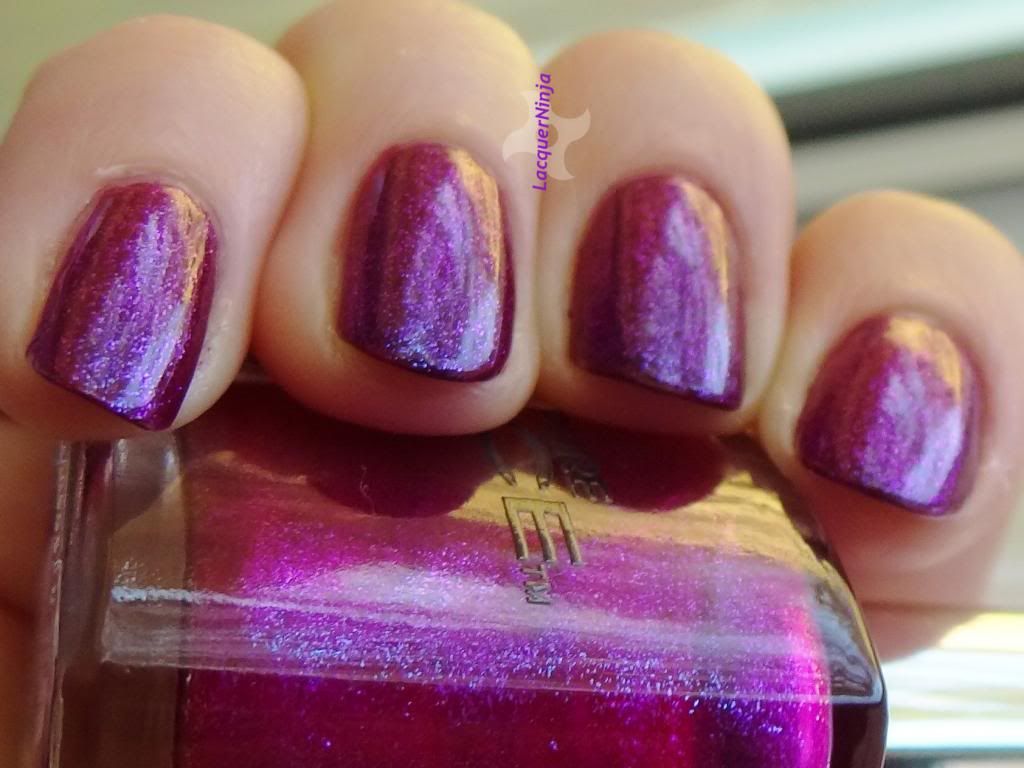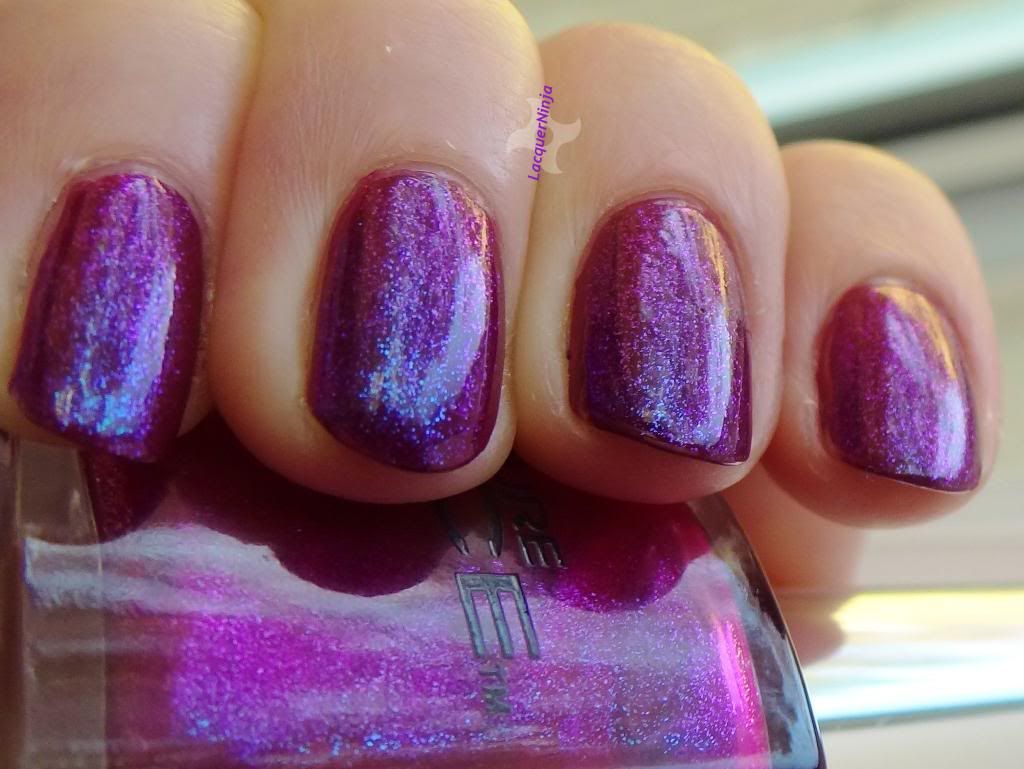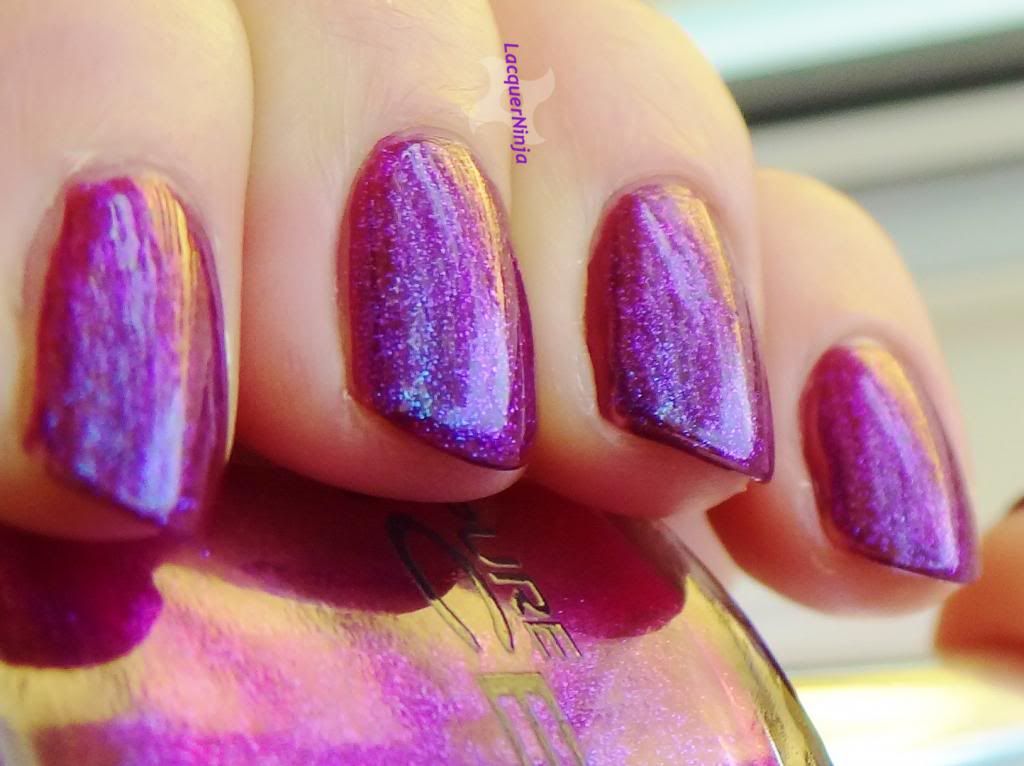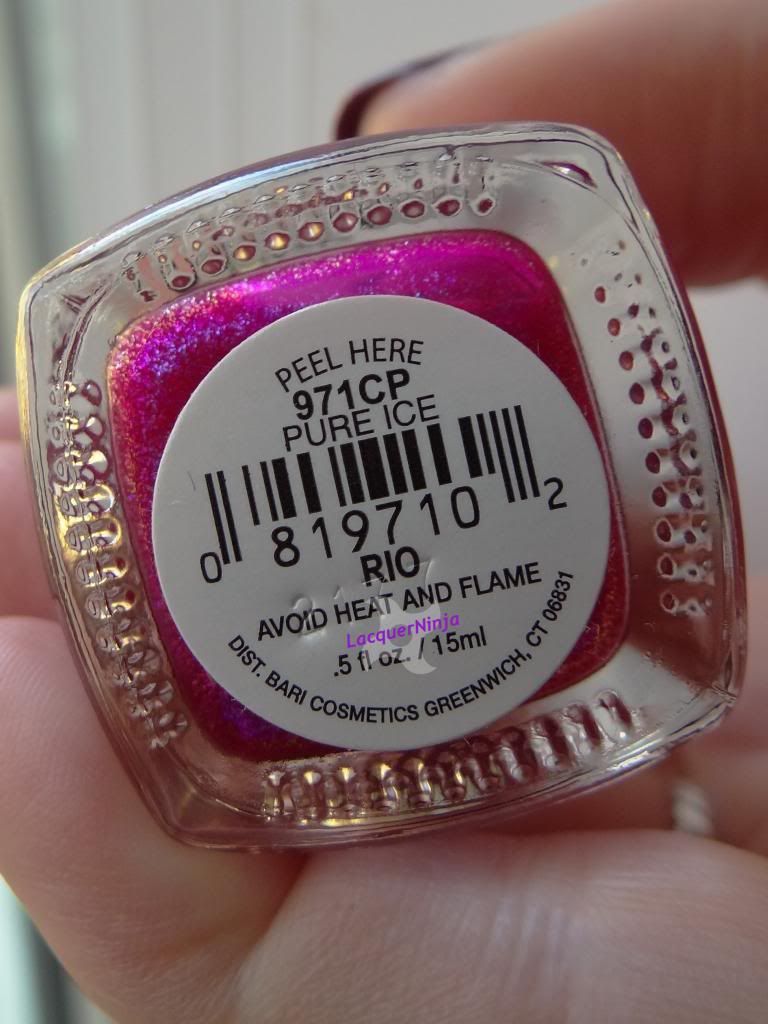 Toni provided by Zoya PR team for honest review.