So, I've been an unrepentant nail biter since elementary school. It never bothered me that I didn't have the pretty long and painted nails of my more feminine peers, I was too busy playing outside in the dirt and helping my dad stack wood or go hunting to care. In high school I sometimes tried to break the habit but I was never successful. Now that I have a pretty diamond ring, I feel like it's time to grow up and get my nails into better shape to match, or at least compliment, the beauty of the engagement ring my fiance got me. So, here is a picture of my inspiration for my new lacquer love: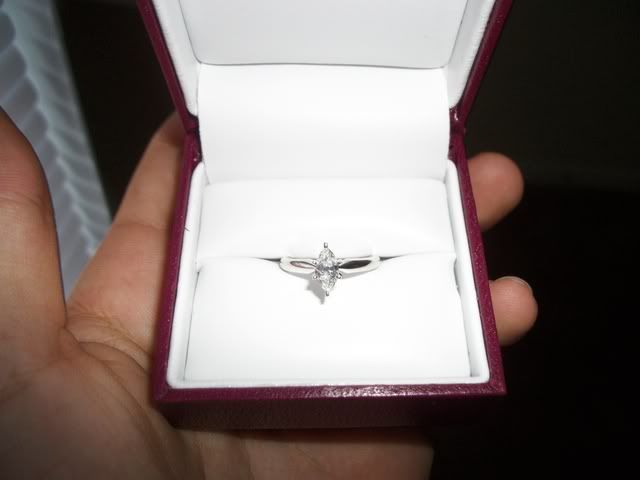 See, it's too pretty to pair with nubby nails!
Right now I'm wearing Wet'n'Wild's Rain Check which has been swatched plenty of times. Until I can find my digital camera you'll have to use your imagination as to what my nails look like. Maybe I'll find my camera after school today!