So, I found my camera and my memory card! I snapped a couple pictures of my current color Rain Check/Ciel Surprise which is part of the Wild Shine collection from Wet n Wild. These are all inside because I got home after the sun went down but I'll try to get a couple in the sun this weekend (Working tomorrow). I also plan to overlay Wet n Wild Kaleidoscope over this color so I might add those pictures tonight as well.
You'll have to excuse the horrible cuticles and random bubbles in there. I am still in the beginning stages of learning to treat my nails nicely so they're a work in progress. I used Sally Hansen's Double Duty for base coat and Rimmel 60 Seconds clear top coat. I'm waiting to get Seche Vite when I finally get to the Sally Beauty Supply that's 45 minutes away.
Anyways, here are the nails!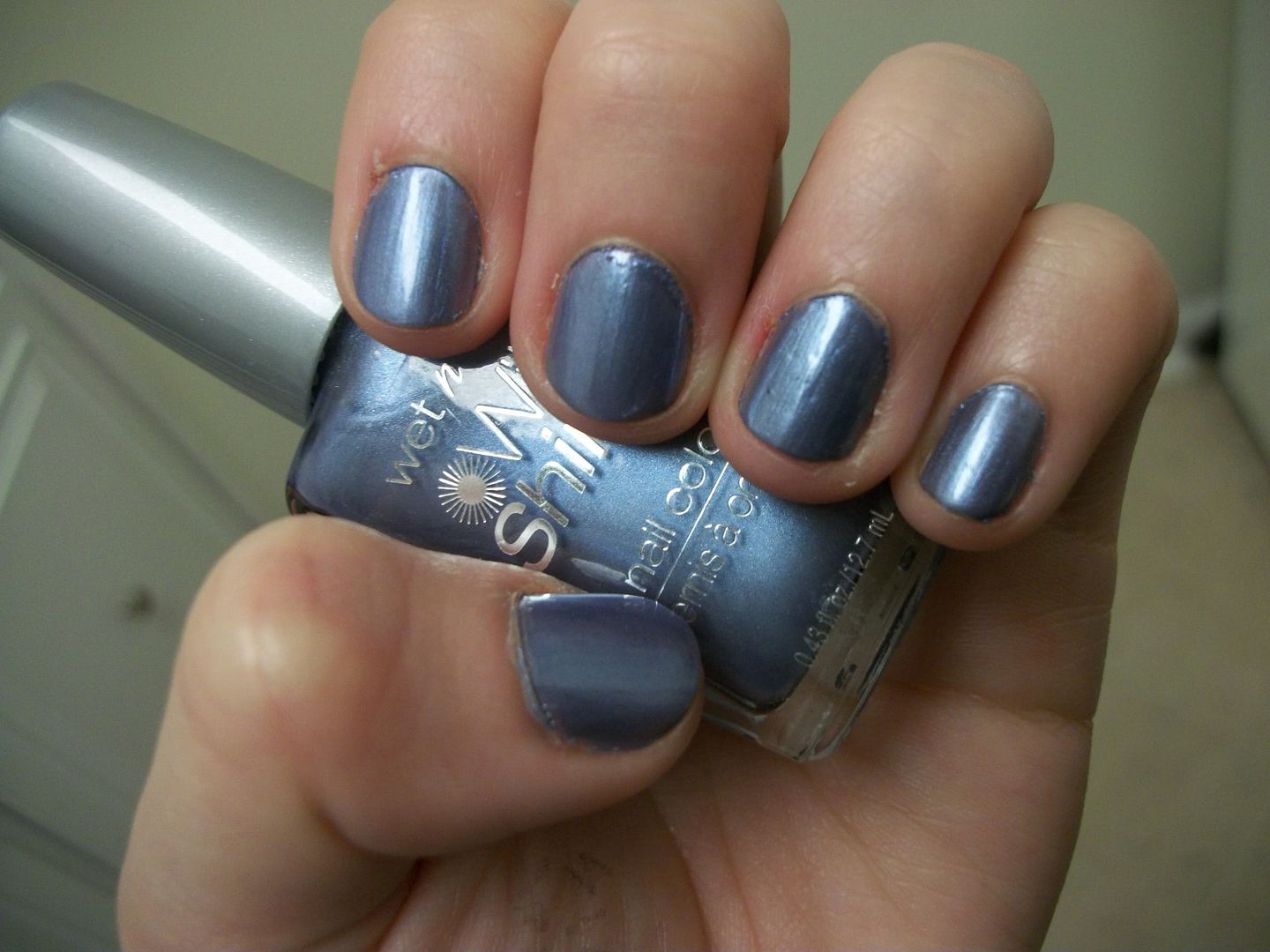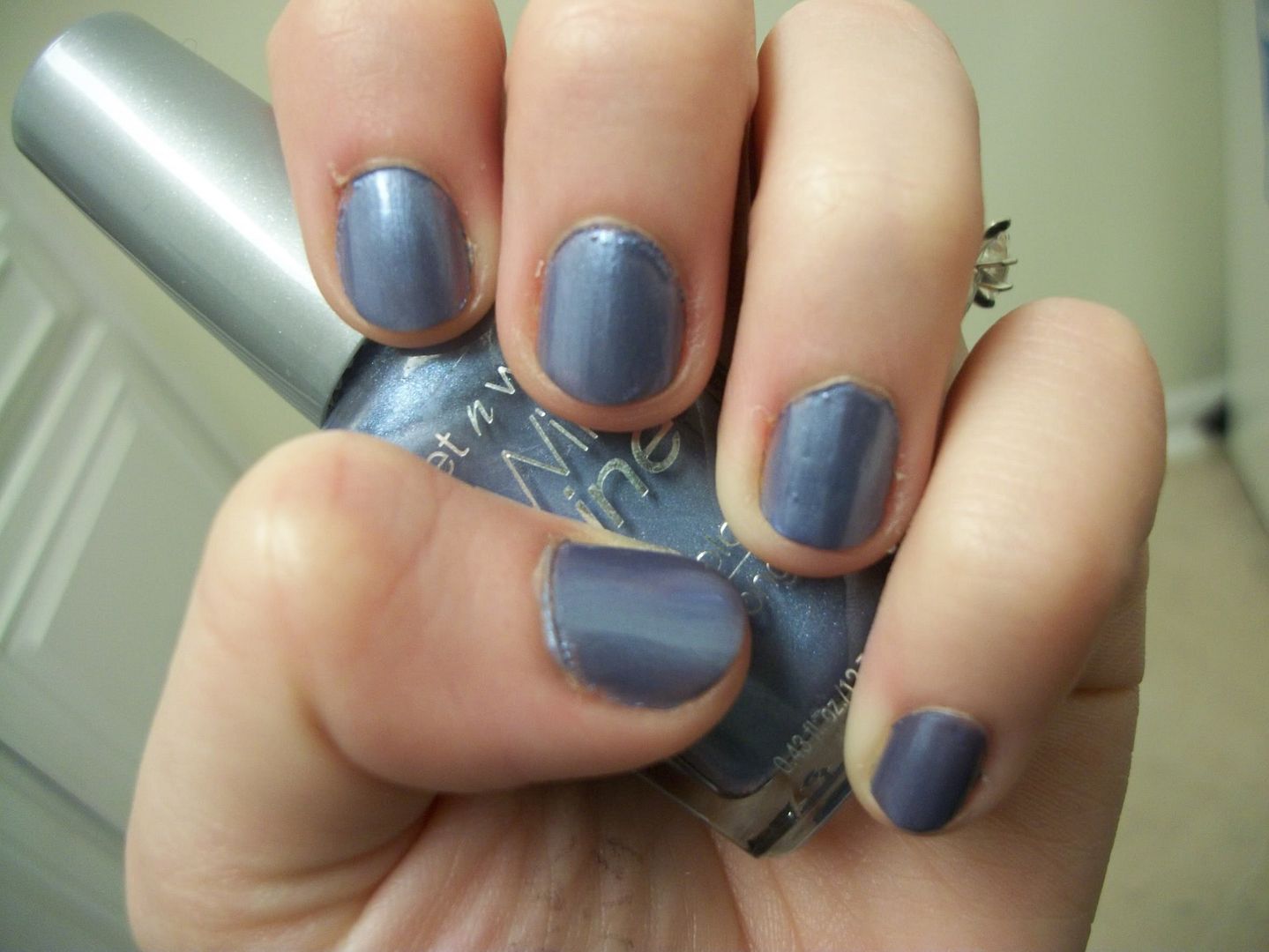 This is 3 coats and two days wear. I like the pearlescent finish on this polish :)
UPDATE:: I've gotten some pictures of Rain Check with Kaleidascope to add to this post. I really like this glitter over Rain Check, it has smaller silver speck glitter mixed in with larger hex glitter and it gives a nice mild holo effect to the nail when applied. These pictures are of two coats with Rimmel 60 top coat once again.