Good evening Ninjas!
I took my test for red-white belt on Monday and I passed! Now I get to keep practicing my water until graduation on March 6th and I still need to plan my graduation manicure as well. Red and white would have been perfect for Valentine's Day!
This is a pretty complex manicure. The base polish is four frustrating coats of Zoya
Kotori
which Zoya describes as "A dense bright blue shimmer superimposed over a sheer black base." Kotori is rated at a 3 out of 5 on the Zoya sheer scale but I really wanted three coats to be enough! I stamped Kotori with Blu from the Lovely collection. I used the dandelion seed image from
MASH plate 30
. Then, because I couldn't be happy with that, I added a border around the ring finger nail using the silver rectangular rhinestones from Cult Nails that came as a free gift with purchase around Christmas time.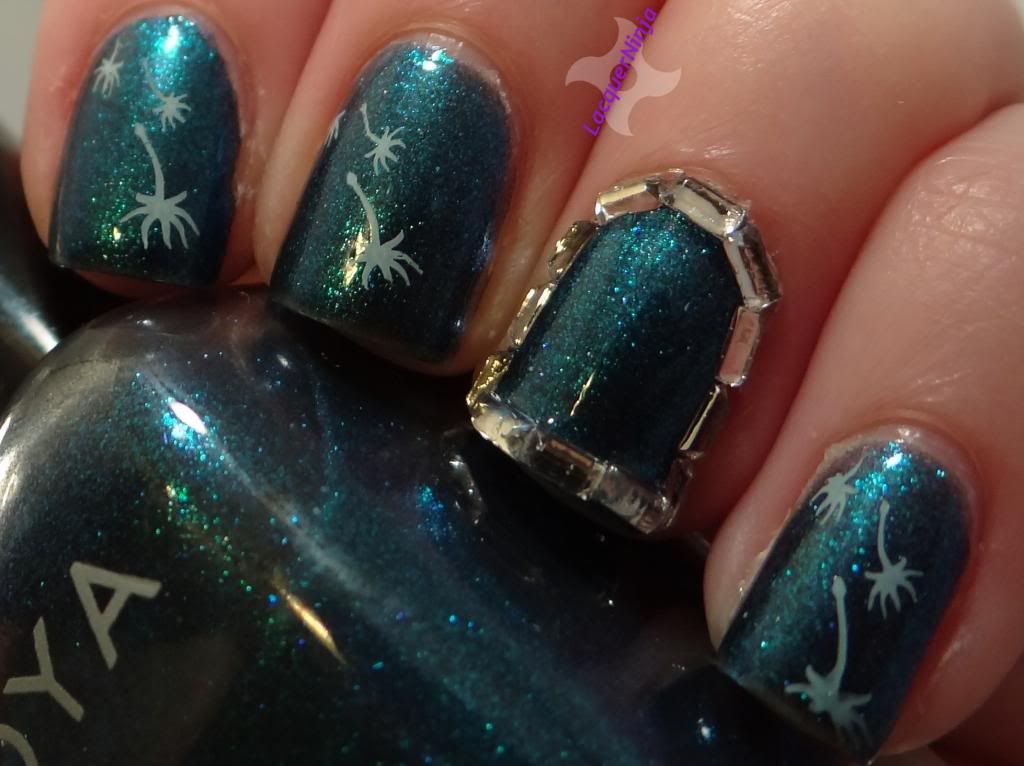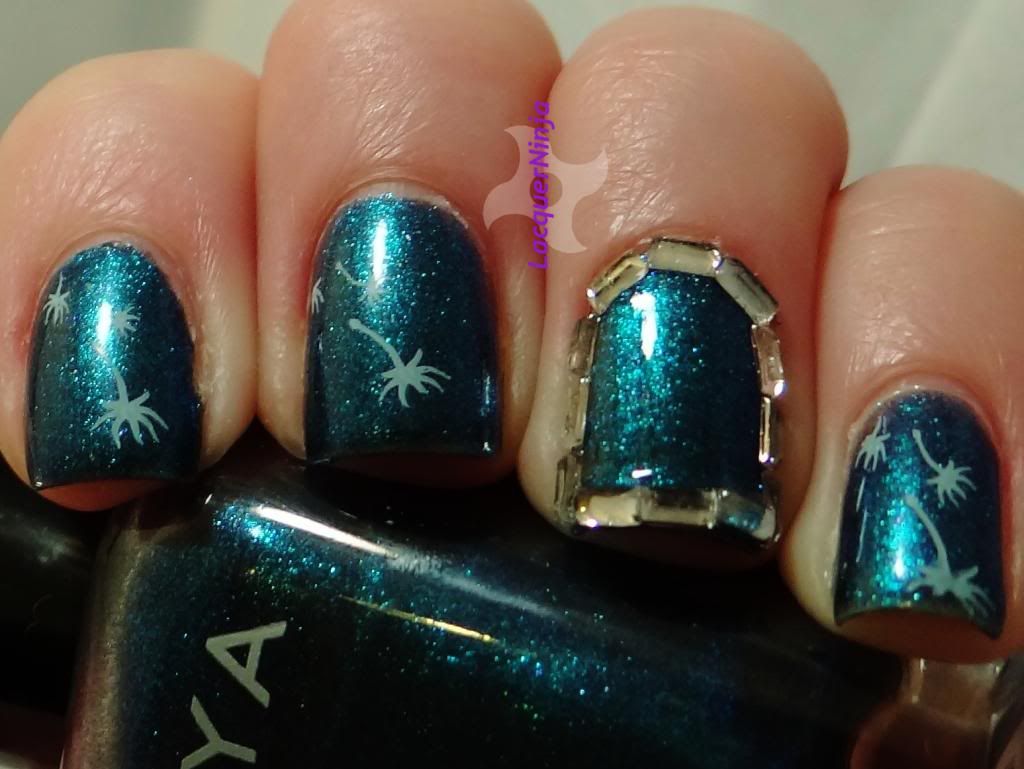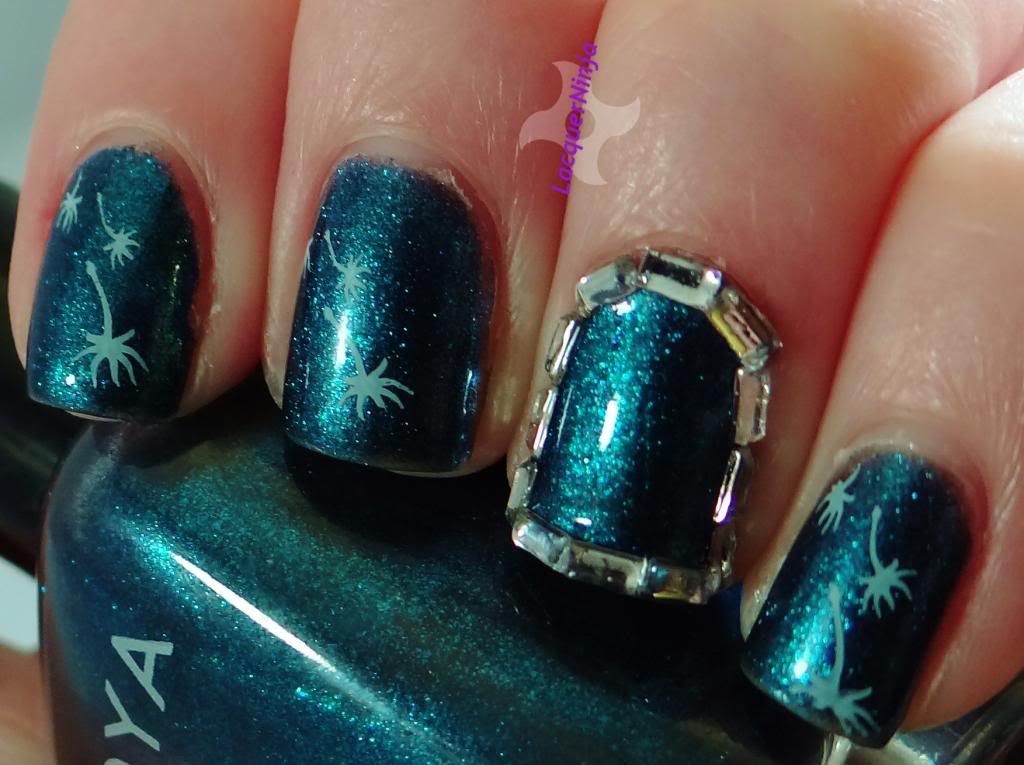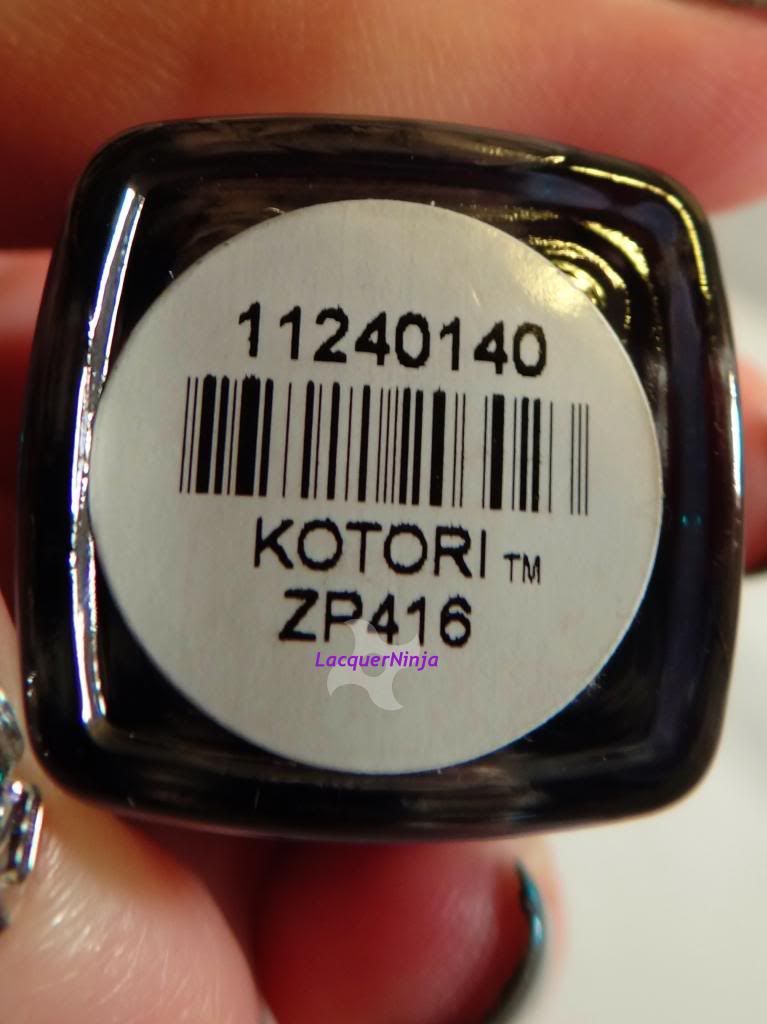 Blu and MASH 30 were received from their respective PR companies for
honest review.