Hello Ninjas!
Some of you may have read about the recent changes in FTC disclosure regulations and others may not know. The changes basically mean I have to make it painfully obvious whenever a product included in one of my blog posts was provided by the parent company for review. I've always noted this fact on the bottom of my posts but now I have to put it THREE places in my posts, The beginning, middle, and end. This is pretty ridiculous to me and I'm still not entirely sure what the FTC fines people for and what jurisdiction is has to fine people but I guess I have to cover all of my bases. Therefore, I want to apologize in advance for the annoying and repetitive disclosure that I have to add to this and future posts.
Tonight's manicure features products provided for
review
by MASH nails. Specifically, the rhinestones and stamping plate were sent to my by MASH PR for review purposes. The rhinestones I used can be found at their website
here
and the plate I used (MASH 50) can be found
here
.
Now that I've gotten that out of the way, check it out! This is three coats of China Glaze Budding Romance stamped with a design from a provided MASH Plate 50 using Sinful Colors Casablanca. If you're ever in the market for a great opaque silver stamping polish, Casablanca is fabulous! Then, to cover up a few imperfections in my stamping, I added green and orange/gold colored rhinestones from MASH to the middle of my nails.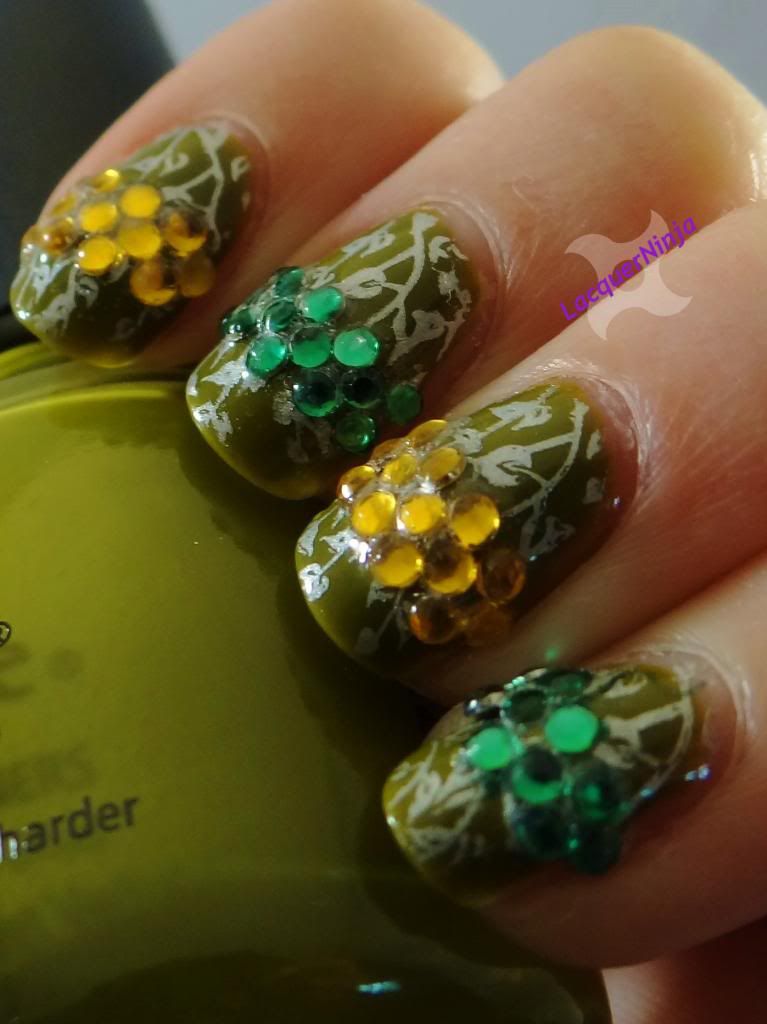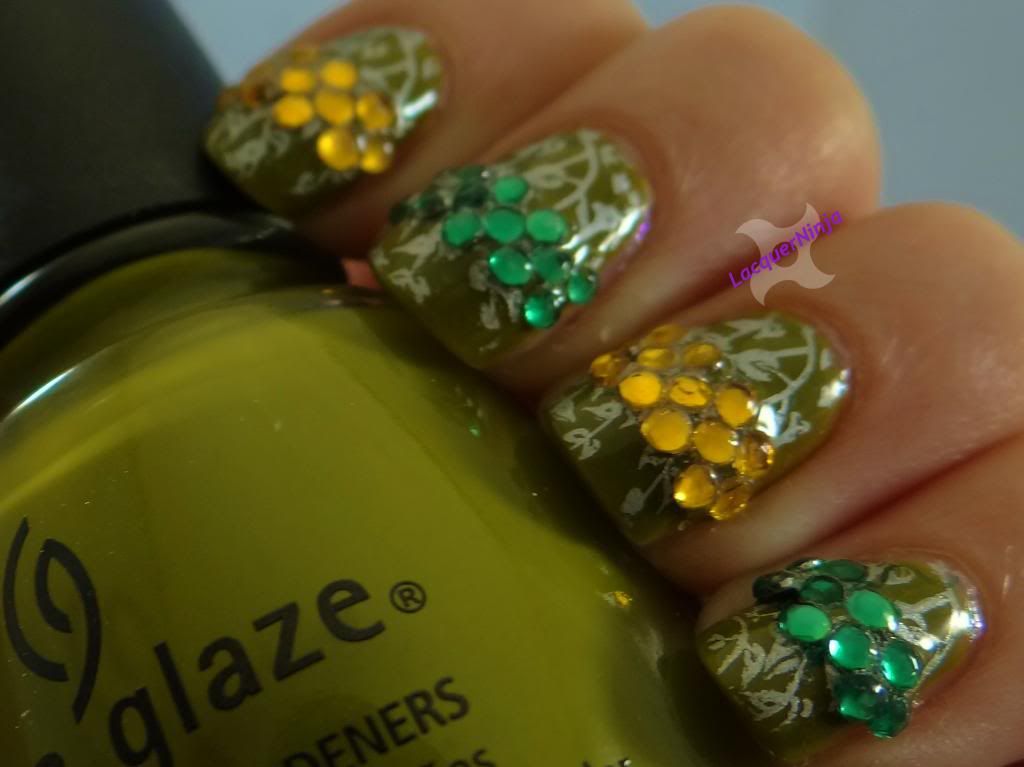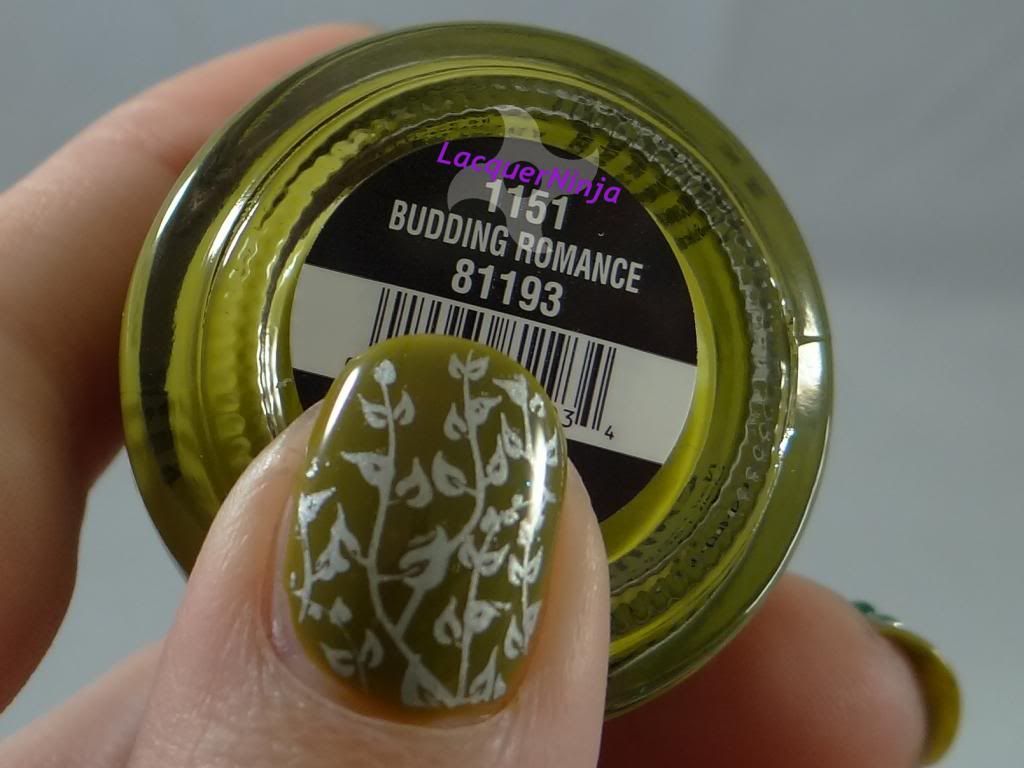 Stamping plate and rhinestones provided by MASH PR for honest review. For a better look at my review policy, please visit this page: http://www.laquerlover.blogspot.com/p/disclaimer-and-pr-info.html