Hello Ninjas!
Sorry about the day late posts, I got really sick starting on Friday and I'm just now feeling more human. With my fever finally broken, I figured I'd take the time to do the final post I had planned for holo week!
Today's manicure is a scattered holo from Zoya's Ornate collection, Aurora. I have always loved the name Aurora and all of the neat things the name reminds me of: the Northern Lights, Sleeping Beauty, and the X-men Storm. Zoya describes
Aurora
as, "a full coverage, medium sugarplum purple flecked with a high concentration of micro fine diamond holographic glitter." Two very smooth coats made this an easy opaque manicure that lasted 4 days (2 more than I usually wait to change a polish) without chipping.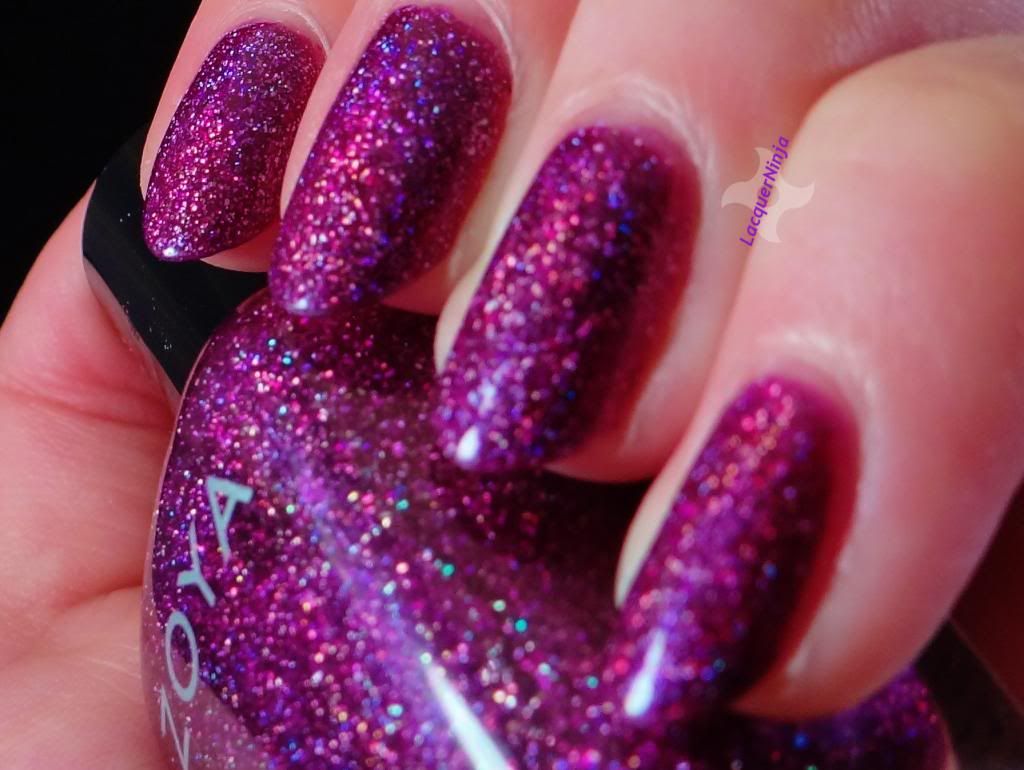 I love how vivid the blue on this one is that it actually blew out the blue on my camera.